Hi there! It's been awhile since we updated our blog. Let's get you caught up-
In November 2017 our personal circumstances changed dramatically and without warning. By December we'd wrapped up our final Denver bakery orders, and listed our house for sale. At the end of January, after seven years in Colorado, we moved back to our previous state of Missouri.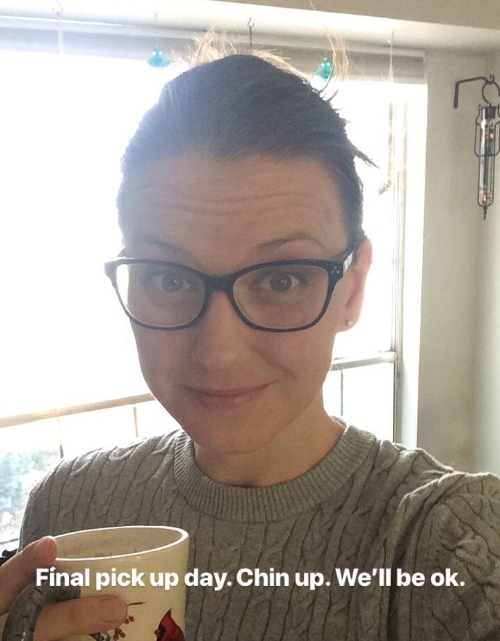 Saying goodbye to customers we've grown to love was painful. Thank you to those who held this difficult space with me, without trying to fix it away. Your kindness helped me with this transition.
Winter was a difficult time. Income loss during the holidays, and insurance loss just as I received my Lyme Disease diagnosis left us with little cheer. Add to that the decision to leave our community, the stress of showing and selling a house, and finding a new place to live two states away. It was... a bit much.
We rarely see setbacks on the horizon, nor can we stop them from coming. Once they arrive, all we can do is what we can do. When we're done doing that, we reach out for help. Our realtors kept us afloat in the housing department, while our family and friends shored us up emotionally. Steve and I are strong, but gracious! We are not meant to go it alone, and we're grateful we didn't have to.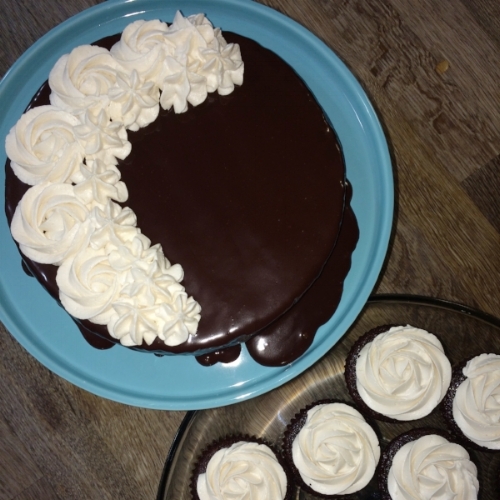 Sneaking in a celebration!
Amidst all the chaos, my oldest son turned 18! We made him a delicious gluten-free chocolate ganache cake with matching cupcakes and had a small birthday party!
By the time we hugged our Denver people goodbye, loaded our moving truck, and left Colorado at the end of January, we were running on adrenaline alone. Luckily we have family here in Branson, and are familiar with this beautiful town, which softened our landing!
Once we felt settled in our new home, we set off to find our bakery. It didn't take long! At the end of February we signed a lease on a commercial space in Branson's historical downtown district! We had expected to have a tricky time finding a space we could afford (we're starting the bakery with only our savings), but we barely had to search!
When Steve and I first flirted with the idea of owning a little allergy-friendly bakery, we had no idea we'd get here this quickly. It will be almost 2 years from that initial conversation when our Branson doors open!
Since signing our lease, we've been working with builders, meeting with planners, taking courses, making difficult decisions (what's new!?), and trying to keep everyone apprised.
The supportive messages we've received via email and on our social media pages have literally kept us going. You'd be amazed (or maybe you wouldn't?) at how frequently we've pondered giving up on our small business adventure. Steve is a scientist, after all, and wouldn't life be easier, and feel more secure, to just fish for another environmental job? Easier, perhaps, and honestly, we have discussed it over and over. But the bottom line is this- few jobs are secure these days. Steve is 45, and I just turned 40, and at this point in our lives, with kids almost grown, we find ourselves dissatisfied by seeking the status quo. We are passionate about Sit By Me Bakery, and all our small business means to us. Steve enjoys the scientific process required for allergy-free recipe building, and I revel in the connection that feeding others provides. We're now 100% invested in full time bakery life. Let's do this!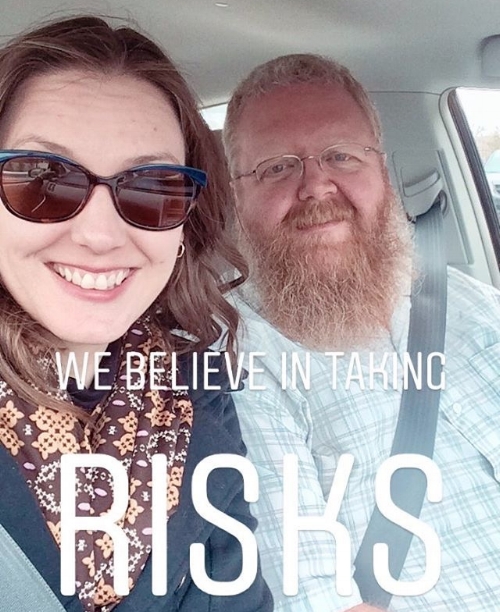 Brené Brown's research shows there isn't an act of courage where vulnerability isn't present. To even be brave at all, we need risk. We are scared and courageous at the very same time!
This week we finally began the demolition process, and next week we'll be building our bakery! How long will this take? A few weeks. That's it! We were so lucky to land a space that needed little renovation, which worked perfectly for our little budget!
Our bakery is located inside a shared market space, nestled between a trendy juice cafe and a future yoga studio. One of the best things about this building (besides us!) is the air-conditioned atrium, and nice, clean public restrooms. If you've ever visited downtown Branson in the summer, you know it gets hot and humid due to the proximity to Lake Taneycomo. Wouldn't it be great to escape from busy sidewalks to grab a cupcake and free cool air?!
We'll have a small seating area, as our occupancy limit is low, but there are benches in the common area, and we'll add some tables out there too.
We're grateful to have emerged from the difficult winter, and look forward to opening our downtown Branson bakery soon! We're aiming for May 10th, and will keep you updated on our Facebook, Instagram, and Twitter feeds, as well as in our newsletters (sign up form below).
Ok, I think you're all caught up! Thank you for reading this post, which is more personal than what you usually find here. We want our customers and community to know the people behind the cupcakes, and that means seeing more than just our highlight reel! Spoiler alert: the cupcakes usually ARE our highlight reel. :)
Feel free to drop a comment below, and watch for another update soon!
-Angie & Steve